Sunday, August 16, 2009
Today's post at Slice of Orange is about defining erotic romance. Feel free to seigh in with your definition.

Linda
Posted by

Linda McLaughlin
at 6:13 AM
No comments:
Links to this post


Saturday, August 8, 2009
I usually try to avoid politics here, but I saw this at
Crooks and Liars
and couldn't resist posting it.
The video was video originally posted in 2006 by
ConsumerWatchdog.org
, the Foundation for Taxpayer and Consure Rights, and is still right on.
Linda
Posted by

Linda McLaughlin
at 7:10 PM
1 comment:
Links to this post


Wednesday, August 5, 2009
Warprize
by Elizabeth Vaughan
She must choose between her people and her freedom.
Xylara is a princess of Xy, but is also a Healer. Xy, which is currently ruled by her half-brother, is under attach by the Firelanders led by a man known only as the Warlord. Lara is determined to heal anyone who needs her help, including the Firelander prisoners, and as a princess, she's the only one who can get away with it. While buying herbs, she meets a man named Keir who is apparently a spy for the Warlord. When her brother negotiates a surrender, the Warlord demands an oath of fealty, exchange of prisoners, and tribute. Lara is now the Warprize. She agrees in order to spare her people more death and destruction, but is shocked to discover that Keir is the Warlord. She thinks she's his slave, but the concept of 'warprize' encompasses so much more. Lara is a strong female character, strong in spirit, anyway, and kind of heart. Keir is a formidable warrior, but he also possesses a kind heart and a willingness to learn new ways.
Warprize,
published in 2005, is an impressive first novel, as well as the first in the Chronicles of the Warlords trilogy. Vaughan is a good storyteller and I like her characters a lot, except, of course, for the ones you're not supposed to like. I really enjoyed this book and I'm looking forward to reading the next two books in the trilogy,
Warsworn
and
Warlord
.
She has two websites:
http://www.eavwrites.com/
and
http://www.warprize.com/
. The latter has links to excerpts from the books.
I recommend
Warprize
to all lovers of romantic fantasy.
Linda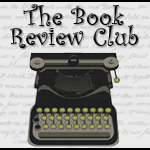 The Book Review Club is the brain child of Tween/Teen Author Barrie Summy. Click icon for more book review blogs @Barrie Summy.
Posted by

Linda McLaughlin
at 1:12 AM
10 comments:
Links to this post