THE COFFEE TRADER
by David Liss,
Ballantine 2004
Amsterdam, 1659: On the world's first commodities exchange, fortunes are won and lost in an instant. Miguel Lienzo, a sharp-witted trader in the city's close-knit community of Portuguese Jews, knows this only too well. Once among the city's most envied merchants, Miguel has suddenly lost everything. Now, impoverished and humiliated, living in his younger brother's canal-flooded basement, Miguel must find a way to restore his wealth and reputation.

Miguel enters into a partnership with a seductive Dutchwoman who offers him one last chance at success—a daring plot to corner the market of an astonishing new commodity called "coffee." To succeed, Miguel must risk everything he values and face a powerful enemy who will stop at nothing to see him ruined. Miguel will learn that among Amsterdam's ruthless businessmen, betrayal lurks everywhere, and even friends hide secret agendas.
Since I love coffee and history, the subject of this book intrigued me, and I found more intrigue inside than I anticipated. Late 17th c. Amsterdam is a tolerant city that offers sanctuary to oppressed Jews from other countries. The main character, Miguel Lienzo, is a Portuguese Jew from a family of conversos. A commodities trader at The Exchange, he was once prosperous, but is deeply in debt as the book opens. A Dutchwoman, Gertruid Damhuis, suggests that he invest in a new commodity: coffee. Miguel hatches a scheme to corner the market, unaware that he is being manipulated by others, including two fellow Jews who despise each other.
I liked Miguel, even though he's not the most honest guy. Apparently, lying is a business tool in commodities trading, at least as it existed then. He does have a core of integrity and a streak of chivalry where women are concerned, esp. his brother's wife, Hannah, who secretly longs for him. And for his coffee beans. She finds both irresistibly stimulating.
But what a nest of thieves and liars! Everyone seems to have an agenda and multiple secrets. Who should Miguel trust, if anyone?
I found the historical setting detailed and fascinating.
The Coffee Trader
is well-written, with complex characters and more twiests and turns than I could keep track of. Recommended for fans of historical fiction.
Read on my Kindle 3.
Linda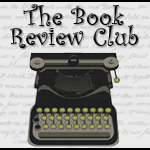 Click icon for more book review blogs
@Barrie Summy