A FIERCE RADIANCE
by
Lauren Belfer
HarperCollins 2010
Shortly after Pear Harbor, divorcee Claire Shipley, a staff photographer for Life Magazine, is sent to the Rockefeller Institute to document trials of an experimental drug called penicillin. There she meets attractive doctor Jamie Stanton and his sister, Lucretia, a researcher. Romance blooms between Claire and Jamie, but the war frequently intervenes. Tapped by the government which is determined to develop penicillin for the military, Jamie travels across the country to oversee production of the drug. Claire is also recruited to document the progress of the project and to conduct a little industrial espionage to make sure the drug companies are living up to their agreement with the government. Claire and Jamie's relationship is complicated by a shockingly personal murder and Claire's father, a successful but ambitious businessman.
Last month's topic for my library reader's group was medicine, so I was thrilled to find this on the "new books" shelf. The characterization is excellent and I came to care about the main characters, esp. Claire and Jamie. Claire is a strong modern woman, and Jamie is a good man who has experienced more heartache than he deserves. Claire's wheeler-dealer father is a complex mix of loving father and ruthless capitalist. I found it well-written except for the author's tendency to head hop from one character to another. The description is excellent, and the New York City of the period is as much a character as the people. I found myself wishing I could see it as it was then before the rise of the modern skyscrapers.
All in all, a fascinating glimpse of the home front during WWII and a reminder of what life was like before wonder drugs like penicillin, a time when a person could die from a scratch on the knee. The politics were particularly interesting and not that much different than what we see now in terms of the power games played by the federal government and the pharmaceutical companies. This is a story that will stay with you long after you finish it. Recommended.
I'm also reviewing Carla Kelly's Regency romance, The Surgeon's Lady, at
Lyndi's Love Notes
.
Linda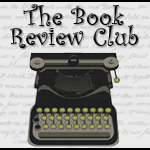 Click icon for more book review blogs
@Barrie Summy