Dissolution
by C. J. Sansom
Penguin, 2003
Published in 2003, this is the first in Sansom's Matthew Shardlake mystery series, set in Tudor England during the Reformation period. The title refers to Henry VIII's dissolution of the Catholic nunneries and monasteries. It is Sansom's first published novel. It was nominated for two of the Crime Writers' Association Dagger awards in 2003.
Matthew Shardlake is a unique character, a hunchbacked lawyer in 16th c. England. He is also a religious reformer. It opens with Matthew being summoned by Thomas Cromwell, Henry VIII's vicar-general who is in charge of dissolving the Catholic monasteries to protect the new Church of England. One of Cromwell's commissioners, Robin Singleton, was murdered while trying to convince the abbot of Scarnsea Abbey to voluntarily surrender his house. Matthew is sent to investigate Singleton's murder, accompanied only by Mark Poer, the son of Matthew's father's steward. Mark is an intelligent but argumentative young man who at times proves more hindrance than help.
The situation at Scarnsea proves more complicated than Matthew anticipated, and before he can solve one murder, another has happened. That one leads to the revelation that a young servant girl had also been murdered several years eariler. There is no dearth of suspects among the monks. Is it stern Prior Mortimus, who runs the abbey with a firm, and at times, brutal hand? Or Abbot Fabian who has much to lose? Then there's Brother Edwig, the burser, who seems to be hiding something in the account books. And sensitive Brother Gabriel who fights his "unnatural" passions. Matthew finds assistance from the infirmarian, Brother Guy, a Spaniard of Moorish descent, and his assistant Alice, a beautiful young servant girl. But is it possible one of them is hiding a murderous heart?
I really enjoyed this book, as much for the religious aspects as the mystery, which kept me guessing. Matthew Shardlake is a great character: intelligent, thoughtful, compassionate yet eaten up by frustration and resentment because of his physical disability. I'm looking forward to reading more of this series.
Author bio:
C. J. Sansom earned a Ph.D. in history and, before becoming a full-time writer, was a lawyer. Dissolution is his first novel. He lives in Sussex, England, where he is working on further Matthew Shardlake mysteries.
You can read an interview with him at the
Penguin USA website
.
Linda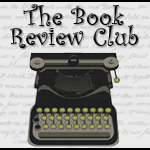 Click icon for more
book review blogs
@Barrie Summy