Duality
By
Renee Wildes
Guardians of the Light, Book 1
Published by:
Samhain Publishing, Ltd.
Dara Khan Androcles is a human healer, or so she thinks, until a demon invades her world and her foster father is killed in battle. The last thing he asks her to do is to save a wounded warrior who came to his aid. Dara doesn't realize that her abilities come from her natural mother's dragon heritage.
Disguised as a human, Loren ta Cedric, Elven prince and Lady's Champion, fought against the army of the demon-possessed conqueror Jalad. After being wounded, Loren can no longer keep up the illusion, esp. when he is able to heal himself in minutes. It's even more difficult when Hani-ena, his Elven war-mare, shows up in a very bad temper after he left her behind.
Loren recognizes Dara as his life-mate, but duty must come first and they part. But when she is imprisoned by Jalad, Loren finds a way to come to her aid. Working together, they plan to defeat the demon.
I discovered this book when it became a finalist in EPIC's annual e-book contest, and I really enjoyed it. It's a combination of fantasy and romance. I would say more fantasy than romance, but a fantasy fan might disagree. Dara is a fiery heroine, and I enjoyed watching her transition from feisty, almost-ordinary human to fire-wielding dragon queen. Loren is a noble but conflicted hero. The secondary characters add a lot, esp. Loren's tart-tongued but loyal war mare, Hani-ena. (They communicate telepathically and she offers a fair bit of comic relief.)
I love Samhain's product warnings:
Warning: Contains patricide; noble self-sacrifice; one bad-ass, demon-possessed despot; a bad-tempered dragon; and a water mage who likes to "rain" on her husband's parade—literally. Downside: A quest for a magic book (written in blood) that nobody wants, and a talking war mare with the warm, fuzzy voice of Judy Densch. [sic] Upside: Serious ass-kicking. Be prepared to learn to curse, cry and laugh—in Elvish.
You gotta love a publishing house with a sense of humor.
I liked
Duality
enough to read
Hedda's Sword
, Book 2 in the series, immediately afterward. It was good, too, but I liked Duality better.
Both books are available as e-books and in print as trade size paperbacks. I bought and read the Kindle versions. Wildes books are also available at
http://www.allromanceebooks.com/
and
http://www.fictionwise.com/
.
Recommended for fans of fantasy romance.
Linda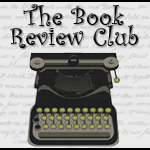 Click icon for more
book review blogs
@Barrie Summy