I read THE GRAVEYARD BOOK by
Neil Gaiman
a few months ago on my Kindle and I was completely captivated by this unusual story.
Publisher's blurb:

Nobody Owens is a boy raised in an abandoned cemetery by the otherworldly inhabitants, but the tale of his growing up is so fabulously spun that even the most grounded non-believer will think twice on their next visit to the graveyard.
Like a lot of books for kids, there's a dark side to this one, but at heart it's a charming and heartwarming story. It starts with the murder of the main character's parents and sister. Unaware of what is going on, the boy, a toddler, climbs out of his crib, goes downstairs where the killer left the front door open, walks out and up the hill to an old graveyard. He's small enough to climb between the railings. The ghosts quickly realize that murder has been committed and they hide the little one from the killer. Silas, the graveyard's resident vampire, uses his gifts to convince the killer to leave. But now what to do with the boy?
A ghostly couple, the Owenses, offer to adopt him and name him Nobody Owens, Bod for short, and Silas agrees to be his guardian. It's Silas's job to provide earthly things like food for the boy since Silas is the only one who can leave the graveyard. Bod is given the "freedom of the graveyard" and he is educated by several of the ghosts, all of whom have been dead for a very long time. The earliest inhabitant died in Roman times and the last ones were interred in the Victorian age, so Bod learns to write perfect copperplate and is educated in things like "elements and humors" as well as ghostly talents like fading. The latter comes in handy later.
My favorite chapter was the one where they dance the "macabray" - this graveyard's version of the
Danse Macabre
, only it's a happy festival where the dead march down the hill and dance with the living. I think the book is deserving of the award, and I enjoyed it immensely.
The Graveyard Book
is the current recipient of the prestigious Newbery Award for juvenile fiction.
Update, 6-3-09: I just noticed on Neil Gaiman's blog that The Graveyard Book recently won two Audie Awards, one in the Children's 8-12 category, and one for Audiobook of the Year. Congratulations, Mr. Gaiman!

Linda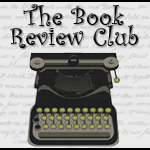 The Book Review Club is the brain child of Tween/Teen Author Barrie Summy. Click icon for more book review blogs @Barrie Summy