I wasn't sure if I was going to buy
Dan Brown's
latest in hardcover until I discovered that it was about the Freemasons, a subject of lifelong interest. My grandfather was a Mason, my grandmother was a member of Eastern Star, and I joined Job's Daughters as a teen, so you could say it's in the blood.
From the product description:
As the story opens, Harvard symbologist Robert Langdon is summoned unexpectedly to deliver an evening lecture in the U.S. Capitol Building. Within minutes of his arrival, however, the night takes a bizarre turn. A disturbing object--artfully encoded with five symbols--is discovered in the Capitol Building. Langdon recognizes the object as an ancient invitation . . . one meant to usher its recipient into a long-lost world of esoteric wisdom.

When Langdon's beloved mentor, Peter Solomon--a prominent Mason and philanthropist--is brutally kidnapped, Langdon realizes his only hope of saving Peter is to accept this mystical invitation and follow wherever it leads him. Langdon is instantly plunged into a clandestine world of Masonic secrets, hidden history, and never-before-seen locations--all of which seem to be dragging him toward a single, inconceivable truth.
From Publishers Weekly
Starred Review. After scores of Da Vinci Code knockoffs, spinoffs, copies and caricatures, Brown has had the stroke of brilliance to set his breakneck new thriller not in some far-off exotic locale, but right here in our own backyard. Everyone off the bus, and welcome to a Washington, D.C., they never told you about on your school trip when you were a kid, a place steeped in Masonic history that, once revealed, points to a dark, ancient conspiracy that threatens not only America but the world itself.
According to
Wikipedia
, The Lost Symbol is the "fastest selling adult novel in history", having sold one million copies in print and e-book format in the US, Canada and the UK on the very first day of release! Talk about a writer's pipe dream come true! Pretty awesome, considering it has been six years since The Da Vinci Code was released in 2003. I saw a TV interview with Brown where he said he spent years researching the book, and what he learned changed his beliefs.
I won't go into a lot of plot details as I don't want to inadvertently spoil anyone's enjoyment. The joy of a Dan Brown novel comes as much from the intellectual exercise as the thrilling plot twists and turns. In addition to the secrets of Freemasonry, Brown delves into noetic science which tries to reconcile modern science with ancient mysticism. Katherine Solomon, the sister of Langdon's mentor Peter, is a scientist working in this area, and her work is also targeted by the diabolical and almost superhuman villain Mal'akh.
I enjoyed
The Lost Symbol
as much, if not more than, the
Da Vinci Code
. Having already read
Holy Blood, Holy Grail
and other books about the Priory of Sion and the Knights Templar, I was familiar with a lot of the territory in that book. While I had some background about the Freemasons, I didn't know how deeply Masonic ideas and symbols were enshrined in our nation's capital, so a lot of this was new to me and great fun to follow and decipher. I'm now happily off on an exploration of Katherine Solomon's field of interest: Noetic Science.
If you're a Dan Brown fan, don't miss this one!
Linda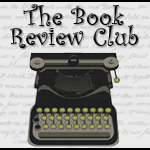 Click icon for more book review blogs @Barrie Summy