I've been a bit blocked lately, so when I did my annual holiday order from Amazon, I added a copy of Kenner's
Tarot For Writers
for myself along with the Quantum Tarot Deck.
Kenner's book is divided into three sections: Tarot 101, The Writer's Tarot, and A Writer's Guide to Tarot Cards.
Section One covers the basics, including classic card layouts.
The second section provides suggestions for using the cards to help in characterization, storylines, setting and description, and breaking writer's block.
In the third section, Kenner gives a detailed description of each card including keywords, myth and legend, literary archetypes and writing prompts.
You don't have to know a lot about tarot cards, or even believe in them, to make use of this book to get your creative juices flowing. You do, however, have to have access to a tarot deck.
I've really enjoyed browsing through the book and plan to use some of the suggested techniques in plotting my next story. I'd recommend the book to any writer interested in trying an unconventional method to spark creativity.
Linda / Lyndi
Author's website:
http://tarotforwriters.com/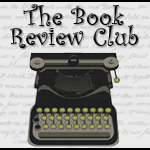 Click icon for more
book review blogs
@Barrie Summy