Self published in 1903, this sweeping historical novel is the story of Grey's ancestors and their role in the siege of Fort Henry (now Wheeling, West Virginia), the last battle of the American Revolution. Betty was the youngest of the Zanes and the only girl. She played a decisive role in the outcome of the siege when she ran from the blockhouse to her brother's cabin and back with much-needed gunpowder. High-spirited and impulsive, she may be the model for the "feisty" historical heroine. The book tells the story of her courtship by young Alfred Clarke but the course of true love doesn't go smoothly. It also details the story of Betty's brother Isaac who spent many years in Indian captivity and was beloved of a Huron princess.
The Macmillan paperback blurb says:
Inspired by the life and adventures of his own great-great grandmother,Betty Zane was Zane Grey's first novel and launched his career as a master writer of rousing frontier and Western adventures.
This isn't entirely correct since Grey himself says that he was descended from Ebenezer Zane, Betty's oldest brother. That makes her his great great aunt. (Not sure how many greats.)
I bought one of the inexpensive e-book versions for the Kindle, and though there were some transcription errors, I enjoyed it a lot. It's still a ripping good story with some very exciting scenes. Characterization is good and the country is described in loving detail. Reminiscent of
The Last of the Mohicans
, but with a happy ending.
Here's one of the early hardback covers:
Zane Grey is widely considered the father of the Western novel. He was born in Zanesville, Ohio in 1872 and died on Catalina Island in 1939. According to Western Author
David Whitehead
, his Westerns were the most historically accurate. Whitehead's overview of the genre is quite interesting.
Betty Zane is still available in paperback as well as e-book format and you might find a copy at your local library.
Linda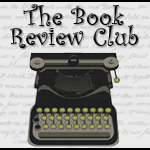 Click icon for more book review blogs @Barrie Summy