HIS MAJESTY'S DRAGON
by
Naomi Novik
This fascinating book is a combination of fantasy, alternative history (set during the Regency) and military adventure which I just learned from the
Steampunk Timeline
is called Flintlock Fantasy.
The hero, Will Laurence, is a naval captain would finds an unhatched dragon egg in a French ship he captures. When the dragon hatches, Will is the only he'll let put a harness on him. In one moment, Will's life takes a turn to the weird. He now has to give up his naval career for a lifetime in the dragon Aerial Corps, a rather unconventional rag-tag group without the prestige of the Royal Navy. Will is a perfect Regency hero: brave, honorable and heroic, if a little starchy. The Aerial Corps takes care of that last trait pretty quickly though.
I never thought I'd fall in love with a dragon, but Temeraire is a delight: intelligent, sensitive and utterly charming. In a sense this is a love story between a man and his dragon. Will refers to Temeraire as "my dear" and Temeraire gets very upset when someone tries to separate him from Will. And you really don't want to get Temeraire upset. Trust me on that.
His Majesty's Dragon
is the first of a six-book series. I've already read the second book,
Throne of Jade
, and hope to get to the rest next year. Novik's website has a wiki section where you can find information on
The World of Temeraire
including information on the Aerial Corps and the various breeds of dragons found in the books.
If you're looking for a fun read, you can't go wrong with this series.
Linda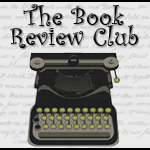 Click icon for more
book review blogs
@Barrie Summy