THE LADY JULIA GREY BUNDLE by Deanna Raybourn
SILENT IN THE GRAVE, SILENT IN THE SANCTUARY and SILENT ON THE MOOR, Mira.
To say that I met Nicholas Brisbane over my husband's dead body is not entirely accurate. Edward, it should be noted, was still twitching upon the floor.
In SILENT IN THE GRAVE, Lady Julia Grey literally meets Brisbane over her husband's dying body. Brisbane informs Julia her husband may have been poisoned, but she refuses to believe him. Edward's death brings the large and mostly eccentric March family down on her en masse, including her Lesbian sister Portia with her obnoxious, flatulent pug, and The Ghoul, an aging aunt whose mission in life is to comfort the bereaved and make sure they observe the elaborate rituals of Victorian mourning.
Nicholas Brisbane is a private enquiry agent (19th c. PI) with a mysterious past. Almost a year after the death, Julia finds a threatening note sent to Edward and begs Brisbane to re-open his investigation. He refuses, as the trail is now cold, but she eventually talks him into it, appointing herself his partner, much to his dismay. He knows she isn't prepared for the dangers of the business and tries to protect her from herself, but she has had a taste of freedom and refuses to go back into her gilded cage.
I came across this bundle of three books at Amazon for the incredible price of $9.99 total and bought it immediately for my Kindle. Before I knew it, I had devoured all three books in no time at all, even though they are not short books. It's fun to watch Julia change from conventional Victorian widow to amateur sleuth and daring conspirator. Her family is delightful, esp. in the second book SILENT IN THE SANCTUARY when they gather for a very unusual Christmas celebration, marred by murder.
Nicholas Brisbane is a fascinating character: sexy and mysterious, a dangerous man with a soft spot for the lovely Julia. He's an intriguing combination of Sherlock Holmes' brilliance, including his skill with a violin, Heathcliff's wildness, and Rhett Butler's dark good looks and bad boy attitude. In SILENT ON THE MOOR, we finally learn more about his mysterious background. (There are definite Gothic overtones to this one.) The romance takes a back seat to the mysteries, and it takes all three books for Julia to bring Brisbane to heel, though it's clear he will never be tamed. Recommended.
Raybourn is a Rita winner for SILENT IN THE GRAVE (Best Novel with Strong Romantic Elements)
Linda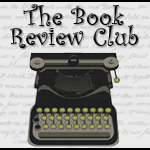 Click icon for more
book review blogs
@Barrie Summy
--
www.barriesummy.com