The Breath of God was recommended to me by a friend, but I didn't have time to read it all, so I asked her if I could use her review instead. Please welcome my friend Teresa Zimmerman-Liu, who is currently in the final stages of earning her Master of Arts degree in Asian Studies.
The Breath of God: A Novel of Suspense
by
Jeffrey Small
Reviewed by Teresa Zimmerman-Liu:
Jeffrey Small is a professor of Religious Studies, and the book stars a PhD student who is doing his dissertation on the Issa manuscripts, which are supposed to be located in Bhutan. The book opens with the grad student, Grant Matthews, shooting the rapids in a kayak in a river in Bhutan with his guide. The rapids are a class 5; Grant makes it through with a broken leg, but his guide does not survive. A monk from a nearby monastery saves Grant and takes him back to the monastery's infirmary. The only monk in the monastery who can speak English is also interested in the Issa manuscripts, which happen to be housed in that particular place.
When Grant emails home about his new data to his dissertation adviser at Emory University in Atlanta, the email is leaked to the press, and a group of fundamental Christians in Atlanta stage a protest. One member of that group is a former Marine, who is not quite stable after traumas suffered in Iraq. The pastor is hoping to use the event to become leader of the evangelical political coalition and wield power in the US like Jerry Falwell used to. His inflammatory sermons convince the ex-Marine that he must kill Grant. Things get really exciting when Grant has to return to Bhutan to rephotograph the texts because the ex-Marine hacks his computer and deletes all his data. The monk in Bhutan is forced by the political situation there to take the texts and flee to India.
I really liked the book. It has a lot of good information about the major world religions (as one would expect from a professor of Religious Studies), but it is woven into an exciting story. It also shows how important religion is to world politics and power structures. I highly recommend the book.
My thanks to Teresa for the review and for recommending the book which I am enjoying very much. FWIW, FCC, we both bought copies of the book to read on our Kindles.
If you would like more background on the Issa story, may I also recommend
Jesus In India
, a documentary filmed in India detailing author Edward T. Martin's "quest across 4000 miles of India in search of answers about where Jesus was during the 'Hidden Years' from ages 12 to 30". I got the DVD from Amazon, but it's also available from Netflix. I enjoyed it a lot, too.
Linda McLaughlin
http://www.lindamclaughlin.com/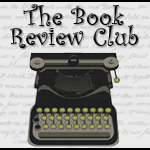 Click icon for more
book review blogs
@Barrie Summy