Lost Horizon: A Novel
by James Hilton
pub. 1933. 1936
Thanks to James Hilton, the concept of Shangri-La is so ingrained in our culture that I almost couldn't believe I had never read the book or seen the movie. So I decided to do something about that. Fortunately, it's considered a classic so it was an easy matter to find a copy of the book at the local library and the movie at Netflix.(And I think this must have been the original American cover. Love the 25 cent price!)
The story starts with a group of old school chums discussing Robert Conway, an old friend who went missing while being evacuated from a war zone. The plane he was in disappeared in the North of India. One of the men, a novelist, surprises them all by saying he had unexpected encountered Conway in a mission hospital in China suffering from amnesia. On a boat home, Conway's memory returned and he told his friend an extraordinary story before disappearing again.
The narrative then switches to Conway's (third person) point of view as we see the kidnapping and subsequent events through his eyes. After crashing in the Himalayas, they are taken in by Chang, a representative of a lamasery called Shangri-La. Perched high on a mountain, the luxurious lamasery overlooks the beautiful "valley of the blue moon" where people live in unimagined harmony. The philosophy of Shangri-La is moderation in all things. The people are moderately industrious, moderately obedient and moderately chaste. And the High Lama who rules over all is moderately strict.
Conway, who is a veteran of the Great War and more than a little world-weary, quickly falls under the spell of Shangri-La, but his assistant, the young Mallinson, fails to adapt. He wants to leave immediately, but they must wait for a party of porters who keep to no particular schedule. In the meantime, both men are falling under the spell of Lo Tsen, a lovely Manchu woman who is a talented pianist. And that is all I will say about the plot.
The book is beautifully written, with a lot of philosophical discussions. I think it is superb literature, though it falls a little short as storytelling. I would have liked to know more about Lo Tsen and her feelings about the two Englishmen, esp. given the ultimate choice she makes, which was never explained to my satisfaction.
The movie was filmed in 1937 and was apparently quite an undertaking. It was directed by Frank Capra and stars the wonderful Ronald Colman as Conway, though this Conway was more ambitious than the one in the book. There were a number of changes to other characters in the film. Conway's assistant Mallinson became his brother George. (That kind of made sense give what happens later.) The biggest change was the disappearance of Lo Tsen, probably because an interracial love affair would have been taboo in 1937. Instead, there were two white women at the lamasery: Sondra, played by Jane Wyatt who falls in love with Conway, and Maria, a young Russian woman patterned after Lo Tsen who falls for George.
Watching the movie, I kept thinking: why on earth did they film it in black and white? It would have been so gorgeous in technicolor. Then it dawned on me that the film was made two years before Gone With The Wind, the first full-color movie. Even in black and white, the film is beautiful. The version I watched has been remastered from original clips. At one point, it was shortened, and they found a complete 132-minute copy of the audio, but not all of the film, so in places, the visuals are filled in by photographic stills. I really enjoyed both book and movie.
What would you have done if you'd been in that plane with Conway? Brave the snows of the Himalayas to get home or stay and enjoy the utopian paradise that was Shangri-La? I'm afraid I'd be inclined to stay.
Don't forget to check out the other reviews, and scroll down to find out about my
March giveaway
and to read an excerpt from my new release,
Tova's Dragon
.
Linda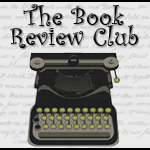 Click icon for more book review blogs
@Barrie Summy