In January, my library readers group chose Different Cultures as our topic of the month. In January, I reviewed
American Nations: A History of the Eleven Rival Regional Cultures of North America
by Colin Woodard. This month, I'm reviewing two more books that reflect the clash between different cultures.
Major Pettigrew's Last Stand
by Helen Simonson
Random House, 2010
... is that rare bird, a mature romance, in this case between retired Major Ernest Pettigrew and an English-born Pakistani woman, Mrs. Jasmin Ali, both widowed. The two are drawn together when she learns of the death of Major Pettigrew's younger brother, which hits him hard. Mrs. Ali is sympathetic and helpful and the major discovers she is an intelligent, thoughtful, well-read woman of sense. Their relationship raises eyebrows among the Anglo villagers as well as Mrs. Ali's extended family. There are numerous subplots involving family and friends and the golf club, and a pair of antique hunting guns inherited from the major's father who was a hero during the turmoil of the India-Pakistan partition. A reenactment of his heroic defense of an Indian princess on a train at the golf club annual gala ends in a hilarious melee.
I quite fell in love with Major Pettigrew. He's conservative and likes everything done in proper fashion, but has a droll sense of humor that had me chuckling throughout. I especially enjoyed some of his pointed comments about Americans.
I recommend this book to anyone looking for an intelligent and emotionally satisfying read.
Indian Maidens Bust Loose
by Vidya Samson
Amazon exclusive, self-published
A friend told me about this book, so I picked up a copy for my Kindle. It is Indian chick lit and is absolutely hilarious. The main character is Nisha Desai, a young college-educated Indian woman, with a degree in Communications. She loves romance novels and want to visit the U.S., so is ecstatic when she learns that her aunt and two American-born cousins will be coming to visit. Her younger sister, the acid-tongued Vinita, is less thrilled, since the girls have to give up their room to the cousins and move to the basement. Life is complicated by their traditional father's attempts at matchmaking, especially since he has such awful taste in prospective suitors. The American cousins arrive and cause a stir wherever they go, with comic results. The funniest subplot involves a "sacred" cow their father installs in the backyard. But all's well that ends well, and I laughed out loud through the whole book.
As always, click on the graphic below for more great book reviews from the members of Barrie Summy's Book Review Club!
Linda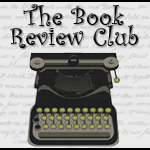 Click icon for more
book review blogs
@Barrie Summy