After the Fog
by Kathleen Shoop
Historical Fiction
My rating: 4 of 5 stars
Set in Donora, PA during the killer fog of 1948.
For those not familiar with this sidelight of history, here's a little background. Donora is a borough in Washington County, PA., not far from Pittsburgh. The town was built along a curve in the Monongahela River, and is surrounded by hills. At the time of the story, there were three mills along the river, manufacturing steel, wire and zinc. Because of the hills, the air in Donora was rarely clear, and we now know, unhealthy at best. In late October, 1948, a weather inversion trapped the air, creating a toxic stew that sickened many residents and initially killed twenty. Fifty more died afterwards, including the father of Stan Musial. The disaster caught the attention of Washington which launched an investigation. What happened there contributed to the passage of the first Air Pollution Control Act in 1955.
My review:
The main character, Rose Pavlesic, is a nurse who grew up in an orphanage where she was regularly abused. Now a community nurse, Rose struggles to hold her dysfunctional family together while taking care of the needy citizens of her mining town. When the killer fog descends, everyone is stressed, and truths emerge that threaten to destroy her carefully constructed world and tear her family apart.
This frank and stark depiction of life in the mining towns of western Pennsylvania struck a chord with me. I grew up in Pittsburgh and heard people talk about Donora. The town is almost a character, as is the evil, creeping fog that blankets the town and causes so much misery. The language and culture shown in the book are authentic, including words like yunz and nebby and redd-up the room. I also remember the chipped ham at Isaly's, which was quite a treat. On that level, this book was a trip down memory lane for me.
It's easy to forget how polluted our air once was, but I remember the smog and how bad it could make you feel, even simulating an asthma attack in people who don't have asthma. My parents used to tell stories of life in Pittsburgh in the 1930s when the air was so thick, you couldn't see across the street at high noon. We should all be grateful for clean air wherever we find it.
Linda
Smog photo from http://toxipedia.org/display/toxipedia/Donora+smog
And as always, click on the graphic below to read the rest of the great reviews for September.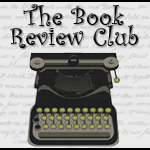 Click icon for more
book review blogs
@Barrie Summy
View all my Goodreads reviews