The House of Velvet and Glass
Katherine Howe
Hyperion Books, 2012
This book caught my notice when it came out last year for the 100th anniversary of the sinking of the Titanic, but I just now got around to reading it.
Two members of the Allston family of Boston went down with the Titanic, and the book focuses on the eldest daughter's struggles to come to terms with the loss of her mother Helen and younger sister Eulah. Every year on the anniversary of the disaster, Sibyl Allston goes to the house of Mrs. Dee, her mother's favorite medium, to see if she can contact her mother's spirit. Sibyl had resented Helen's decision to take only her younger daughter on tour in Europe, in hopes she would make a brilliant match. Now Sibyl, who badly wanted to join them, struggles with grief at their loss and guilt that she is glad to be alive. She manages the household and tries to mediate in the war between her father, Lan, and young brother Harlan, the scapegrace of the family. The return to Boston of old family friend, now widowed psychiatrist Benton Darby, brings more mixed feelings and conflict into her life.
The main story is interspersed with "Interludes" showing scenes of either Helen and Eulah on board the Titanic or Sybil's father Lan, who traveled to Shanghai as a young seaman, where he was introduced to opium, which plays a bigger part in the story than I had anticipated at the beginning.
I enjoyed this book a lot and became completely engrossed in it. Sybil is a sympathetic character, as is Benton, and the twists of the plot took unexpected turns. It's a mix of historical novel, character study and paranormal exploration, asking questions about destiny and whether and how much we should try to intervene. The spiritualist aspect is very interesting, and at first I thought the "House of Velvet and Glass" referred to the medium's home, but I was wrong. I don't want to say too more because it's best to peel the layers while reading the book. Excellent read.
Linda McLaughlin
And as always, click the graphic below to read more wonderful reviews in Barrie Summy's monthly Book Review Club.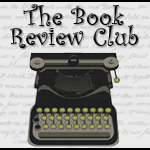 Click icon for more
book review blogs
@Barrie Summy