Mai Tai One On
by
Jill Marie Landis
My rating:
4 of 5 stars
The first in the Tiki Goddess mystery series is set (mostly) in a seedy but vintage seaside bar where the protagonist, Emily, works for her Uncle Louie. Rumors reached her in So. Calif. that her uncle was becoming a little dotty, so Em pulled up stakes and moved to Kauai to manage the bar and save her uncle's business. One of her cost-cutting measures was to hire a local dance troupe, the Hula Maidens, in place of professional entertainment. The Maidens, a group of eccentric women of varying ages and dancing abilities, provide assistance, conflict and lots of comic relief.
The mystery starts when their neighbor, Harold Okamato, is found murdered in the luau pit. The police detective sent to investigate is Roland Sharpe, a handsome local who sometimes moonlights as a Samoan fire dancer. Em is attracted to him, but annoyed when he homes in on the Tiki Goddess's bartender Sophie as primary suspect. Convinced Sophie is innocent, Em and the Hula Maidens naturally set out to find the real culprit.
Mai Tai One On
is an enjoyable and amusing cozy mystery filled with lots of local color and eccentric characters. I'm looking forward to reading the next one,
Two To Mango
.
Disclaimer: Jill is a long-time personal friend, but that in no way influenced my review. If I hadn't liked it, I wouldn't have posted a review.I bought her book on sale from the Amazon Kindle store.
The Christmas Cuckoo
by
Mary Jo Putney
My rating:
5 of 5 stars
A charming Regency holiday story that revolves around a mistaken identity by a mistress of her craft.
Newly minted earl, Major Jack Howard has just sold out of the Army and returned to London only to find his aunt, the dowager countess, determined to control his every move. In a moment of rebelliousness, he boards a stagecoach bound for Bristol. Too much whiskey to stave off the cold leaves him in a drunken stupor at an inn in Chippenham.
Meg Lambert arrives at the inn looking for her brother's friend Captain Jack Howard, and find the major instead. Not realizing he's the wrong man, she takes him home for the holidays. Once he sobers up, Jack realizes he's been mistaken for someone else, but the Lambert home is so warm and welcoming, he puts off confessing his true identity. He knows he's a cuckoo in another bird's nest, but has no wish to leave, especially since he's falling in love with Meg.
Silent Night: A Lady Julia Christmas Novella
by
Deanna Raybourn
My rating:
4 of 5 stars
Julia and Brisbane spend another Christmas at Bellmont Abbey, her family's home (originally visited in
Silent in the Sanctuary
. Once again, ghosts are at play, only this time less murderous. The mystery is pretty thin, but Julia's family is as wonderfully eccentric as before, making for a delightful read. A fun choice for the holidays.
View all my reviews
Linda
As always, click on the graphic below for more great reviews from the Barrie Summy Book Club.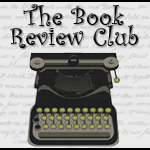 Click icon for more
book review blogs