Barrie Summy's Book Review Club is coming to you a week late this month, thanks to New Year's Day falling on a Wednesday. Hope you had a good holiday and are now ready for the serious work of book reviewing. (Who am I kidding, this is fun!)
I read a lot this last month, so I opted for quantity over depth of review. Here are three books that I enjoyed.
A Lady of Resources
by
Shelley Adina
The fifth in the Magnificent Devices series focuses on Lizzie de Maupassant, one of the sisters formerly known as The Mopsies. Lizzie and her sister Maggie were found wandering the streets of London at the age of five and taken in by a street gang where they learned to pick pockets and engage in other acts of crime/survival. In
Lady of Devices
, Lady Claire Trevelyan teamed up with the gang to form a new "flock" as she put it. Claire became Lizzie and Maggie's guardian and de facto big sister.
Now 16, Lizzie has finished her studies at the
Lycee des Jeune Filles
in Munich. She has learned to behave like a lady, but the guttersnipe in her surfaces from time to time, as when, at a party, she picks the pocket of a gentleman on a dare, and finds more than she bargained for. In this book, Lizzie meets her real father and finds out what happened to her and Maggie eleven years ago. In the process of uncovering the truth, she must use all the resources at her disposal to survive.
In the earlier books, Lizzie and Maggie were as close as two sisters can be, all but inseparable and often seeming two parts of one whole. Now grown up, they are beginning to emerge as fully fleshed out characters. It will be fun to watch them mature. This is an adventurous, funny and delightful story. I recommend reading the entire series. The first four books are now available as an
e-book bundle
.
Great opening line: "Of all the infernal instruments man ever made, the corset is the worst."
Two to Mango
by
Jill Marie Landis
TWO TO MANGO takes us into the world of competitive hula dancing, with hilarious and disastrous results. Em Johnson, who manages her Uncle Louis bar, the Tiki Goddess, gets drawn back into detecting after two members of the same Kauai dance troop end up dead. Both deaths appear to be from natural causes, but local detective Roland Sharpe thinks otherwise. Could they have been poisoned? He asks Em to take the bar's resident dance troop, the Hula Maidens undercover by entering the the Kukui Nut Festival's hula competition. Problem is, the Maidens came in dead last the last time they entered, so they're not eager to compete again, esp. after Lillian's recent wardrobe malfunction.
The insider look at competitive hula (no, Jill did not make that up) has the ring of authenticity. (I happen to know the author has danced the hula for many years now.) I often get a little melancholy during the holidays, so a good time to read more Tiki Goddess books to lighten the mood.
Opening line: "Thanks to you and your nipple, Lillian, we'll never dance in this town again."
Very enjoyable and funny mystery.
Three to Get Lei'd
by
Jill Marie Landis
In this episode, the Tiki Goddess has been taken over by a camera crew from the reality TV show,
Trouble in Paradise
. Thanks to the popularity of the pilot, the Hula Maidens are more rambunctious than ever, obsessed with accumulating fans and Facebook likes. They are practicing less and their dancing is worse than ever. Em is at her wit's end, though the money from the show has come in handy. Then one of the cameramen is murdered in the kitchen, and everything changes.
This installment opens up with big, big laughs, then takes a turn to the more serious in the middle, but ends with more hilarity. I thought the mystery was somewhat transparent, but still enjoyed the book because of the characters. If you're looking for an amusing cozy mystery series with a lot of local color, you can't do much better than this one.
Opening line: "Life is full of ups and downs, honey. We have to celebrate every minute before we drain our last tiki mug." - Uncle Louie
View all my Goodreads reviews
Disclaimer: I am a personal friend of the author of Jill Marie Landis, but would not be reviewing her books if I hadn't truly enjoyed them. All books were purchased from Amazon and read on my Kindle.
As always, click on the graphic below to read more reviews from Barrie Summy's Book Review Club. Happy reading!
Linda McLaughlin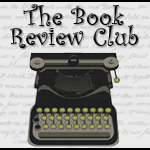 Click icon for more
book review blogs
@Barrie Summy