Two months ago I reviewed
The Reincarnationist
by
M. J. Rose
, and promised to review the sequel,
The Memorist
, next.
The blurb for
The Memorist
states:
The dreads are back. As a child, Meers Logan was haunted by memories of another time and place, always accompanied by the faint strains of elusive music. Now the hand of the past has reached out again. An envelope addressed to her and delivered to the Phoenix Foundation--an institute dedicated to the recovery of past life memories--contains a childhood drawing of an elaborate box that Meers recognizes...and a sheet from an auction catalog identifying the object--which she spent years imagining-- as an eighteenth-century gaming box.

Determined to unlock the mystery of who she once was, she travels to Vienna to find the box. With each step, she comes closer to remembering the connections between a clandestine reincarnationist society, the lost Memory Flute linked to Ludwig van Beethoven and rumored to open the door to the past, and to David Yalom, a journalist who knows all too well how the past affects the future.
Malachai Samuels of the Phoenix Foundation (from
The Reincarnationist
) is under investigation by the FBI, but that doesn't stop him from his quest for a personal experience of reincarnation. This time the memory tool he seeks is an ancient bone flute rumored to have once been possessed by Beethoven. Since childhood, Meer Logan has been haunted by a tune and images of an ornate memory box along with what she believes to be false memories of another lifetime. Malachai helped her through the difficult times then, so she turns to him now. When the box in her visions turns up in Vienna, she goes there and the visions return with a vengeance. Again, there is someone willing to kill for the memory tool as well as an Israeli journalist out to avenge the deaths of his family by terrorists.
The plot is fairly complicated, but the plot comes together nicely at the end, with a few loose ends for the next book. (I hope.) The flashbacks to previous lives are fascinating, and I found the ending to be satisfying and emotional; a beautiful story in many ways.
Linda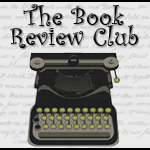 The Book Review Club
is the brain child of Tween/Teen Author Barrie Summy. Click on the Book Club graphic to read her review and for links other club members.