LIPSTICK JIHAD: A MEMOIR OF GROWING UP IRANIAN IN AMERICA AND AMERICAN IN IRAN
by
Azadeh Moaveni
From the publisher's description:
Azadeh Moaveni was born in Palo Alto, California, into the lap of an Iranian diaspora community longing for an Iran many thousands of miles away. As far back as she can remember she felt at odds with her tangled identity. College magnified the clash between Iran and America, and after graduating, she moved to Tehran as a journalist. Immediately, Azadeh's exile fantasies dissolved.

Azadeh finds a country that is culturally confused, politically deadlocked, and emotionally anguished. In order to unlock the fundamental mystery of Iran-how nothing perceptibly alters, but everything changes--she must delve deep into Tehran's edgy underground. Lipstick Jihad is a rare portrait of Tehran, populated by a cast of young people whose exuberance and despair bring the modern reality of Iran to vivid life. Azadeh also reveals her private struggle to build a life in a dark country--the struggle of a young woman of the diaspora, searching for a homeland that may not exist.
Moaveni is a journalist who has written for Time magazine and she's an excellent writer. I found the book very interesting, in part for the insight into what it means to be an immigrant/exile in another culture and also for the portrait of life for young single women in modern Iran. She lived there around 2000-2001 and reported on the tepid reform movement's attempts to make life more pleasant despite the hard-line mullahs. She also experienced the reality of being a woman in a repressive culture where the positioning of one's veil can bring public rebuke on the street if not much worse. She witnessed and suffered police brutality during a riot, but what finally drove her to return to the US was pressure from Iranian intelligence, with whom she was forced to meet on a weekly basis. After Iran was named part of Bush's "axis of evil", the situation became so untenable she left in the middle of the night.
I found the book quite fascinating. It made me appreciate the personal freedoms we have here. No matter how much I complain about my hair, at least I don't have to wear a veil every time I go outside! Still, Moaveni made it clear that no amount of small person freedoms made up for the political oppression. Well worth reading.
Moaveni's newest book,
Honeymoon in Teheran
, was released earlier this year, and I may have to read it, too.
As always, thanks to Barrie Summy for organizing the monthly Book Review Club.
Linda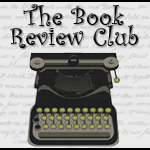 Click icon for more
book review blogs
@Barrie Summy