Kushiel's Mercy
by
Jacqueline Carey
Adult Fantasy
This is the last of Carey's Kushiel's Legacy series and the third book narrated by Imriel de la Courcel. A prince of the blood of Terre d'Ange and son of the traitoress Melisande Shahrizai, Imriel made his debut in the series in
Kushiel's Avatar
, book 3 in the series. In books 4 & 5 (
Kushiel's Scion
&
Kushiel's Justice
), he fell in love with his cousin Sidonie, the heir to the throne. Because of his mother, half the realm doesn't approve of the match, including the queen. To test his loyalty, she makes it a condition of her blessing on the union that Imri find his mother and return her to Terre D'Ange for execution.
The story wasn't what I expected because another player enters the scene: Astegal of Carthage, a general out to conquer the known world. He uses a magical spell to convince Sidonie, and all of the capital city of Terre d'Ange, that she's in love with him. Imriel has been incapacitated by a spy sent by his mother. After a month of raving lunacy, he awakes to discover that his world has been turned upside down. Now instead of bringing his mother to justice, he has to save the woman he loves.
A fascinating part of the story occurs when Imriel is put under a glamour type of spell so he can appear to be someone else. It's the only way he can go to Carthage and not be recognized. But for it to work he has to believe himself to be Leander Maignard, at least for a time.
I was very impressed with the way Carey developed Imriel's character, from an angry and frightened ten-year-old to a young man willing to sacrifice for his lady love and for his country. He really earned his happy ending. I enjoyed the book a lot, and it ended with everything in the series brought full circle. This really is a wonderful series. If you like epic fantasy with dollops of sex and romance, and don't mind the occasional BDSM scene, this is the series for you.
Linda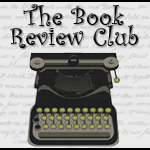 Click icon for more
book review blogs
@Barrie Summy