Soulless
by
Gail Carriger
Adult Steampunk
Hatchette, 2009
Soulless
is the first in the popular Parasol Protectorate series featuring Miss Alexia Tarabotti, a half-Italian, half-English spinster in Victorian London. But Alexia is no ordinary spinster; she is a preternatural, a being without a soul. She is the paranormal opposite of the supernatural creatures who inhabit this world, the vampires, werewolves and ghosts. One touch from her and the vampire or werewolf is rendered fangless. She keeps her soullessness quiet for propriety's sake. Even her mother has no idea what she inherited from her Italian father, other than his Roman nose and dark complexion.
The story starts when Alexia sits down to tea in the library during a ball. She is rudely interrupted by a newly-created vampire who has the bad manners to attempt to bit her. Alexia fights him off with her brass parasol, accidentally killing him in the process. To make matters worse, the incident brings Lord Conall Maccon, alpha werewolf, into her life. Sparks fly between them immediately, with sexual tension thick enough to bite, though it takes Alexia a while to realize what Maccon knows almost immediately: the are meant to be mated.
The story follows Alexia and Maccon's attempts to discover who is creating rogue vampires and stop them before things spiral hopelessly out of control. While the mystery plot is quite exciting, the story is amusingly told and had me laughing throughout. I'll be reading more of this clever, engaging series that combines fantasy, science fiction, mystery and romance into one satisfying mix.
Lady of Devices: A Steampunk Adventure Novel
by Shelly Adina
Young Adult Steampunk
First in the Magnificent Devices series
Self-published, 2011
At seventeen Lady Claire Trevelyan is both the daughter of a viscount and a brainy tomboy. While she should be thinking about making her debut and finding a husband, she instead aspires to attend college to earn an engineering degree. She would rather help the chauffeur with her father's steam landau than shop for new clothes or flirt with elegible young gentleman. However, her life becomes even more complicated when her father commits suicide after his unwise investments bankrupt the country. Her mother decamps to the Cornwall estate, leaving Claire to close up the London home, but before that happens, the house is destroyed in a riot, leaving Claire homeless in a restive London. How she goes from a pampered innocent to the Lady of Devices, head of a South Bank gang, makes for an exciting and enjoyable odyssey.
In Adina's steampunk version of Victorian England, Prince Albert is still alive and the Crystal Palace is still going strong into the 1880's. Society is divided between two rival groups, Bloods (aristocrats) and Wits (scientists and other intellectuals). Though born to the Blood clan, Claire's sympathies are clearly with the Wits.
I liked this book so much, the second I finished it, I went online (at about 3:30AM on a sleepless night) and bought
Her Own Devices
, the next installment in the series. I love Claire's spunk and resourcefulness and sympathize with her plight. The secondary characters are good, too. We have the obligatory love triangle here: should Claire choose Lord James Selwyn, a man of her own class, or brilliant inventor Andrew Malvern, despite his middle class origins? I know who I'm rooting for. (I'm Team Andrew, all the way.) The homeless youngsters she takes on are as delightful as their names: Snouts, Tigg and the Mopsies, twin ten-year-old girls who are streetwise beyond their years. I just love the Mopsies, and little Willie who is unable to talk about his tragic past.
Recommended to all fans of steampunk or offbeat, quirky historical stories.
Have you tried steampunk? And if so, how did you like it?
Linda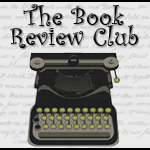 Click icon for more
book review blogs
@Barrie Summy