AT ANY PRICE (GAMING THE SYSTEM)
Brenna Aubrey
Genre: New Adult (for mature readers)
Self-published, 2013
Brenna Aubrey is a local author I know from my RWA chapter. Her book was the subject of a literary auction and a six-figure publication offer. She thought long and hard before deciding to self publish, a very brave and sometimes controversial move, but one that has paid off. You can read her first month of
publication report
at her blog.
Now for my review:
At Any Price
is narrated in first person by Emilia "Mia" Strong, a 22-year-old college student with aspirations (but no money) to go to medical school. In desperation she writes "A Virgin's Manifesto" on her blog to auction off her virginity.
The winner of the auction is Adam Drake, software prodigy and CEO of a large gaming company. Mia is a video gamer, too, and despite a rocky first meeting, the two find they have much in common. The attraction between them is powerful, which bothers Mia. This was supposed to be a one night stand. But for some reason, Adam keeps putting off the moment of consummation. When they do get together, the love scenes are hot!
While it's clear to the reader that these two are made for each other, both come with so much personal baggage, it takes a while to get to a tentative happy ending. But it turns out this is the first in a trilogy, so readers will see more of Mia and Adam's journey.
Aubrey is a terrific author. She draws the reader into the world of her characters. We sympathize with Mia's situation, juggling her studies, a part-time job as an orderly, and her blogging schedule, barely getting by, but too proud to ask for help.
Adam is used to being in charge and at times comes across as a bit arrogant, esp. in their first meeting. As we get to know him, we see that he's really a nice guy at heart. There were times when I wished I could get into his head, but ultimately his motivation was revealed.
This is the first book I've read in the "New Adult" genre, books with characters from 18 to twenty-something. According to
NA Alley
New Adult books encompass "the transition between adolescence (a life stage often depicted in Young Adult fiction) and true adulthood." So the characters are of legal age and sexually active, but emotionally immature. What could go possibly wrong? I've also heard recently that the genre seems to be evolving/devolving into "first love erotica" but don't ask me. I know very little about the genre, but I would call this book at least borderline erotic, esp. since the plot revolves around the loss of Mia's virginity.
Brenna Aubrey has made an impressive debut and I think she has a brilliant career ahead of her. Though I enjoyed this book a lot, I can't say it has made a "new adult" fan out of me, though I will happily read Aubrey again.
I give
At Any Price
five Celestial Orbs and a Get Out of Dungeon Free card.
Thanks for dropping by. Don't forget to check out of the other wonderful reviews by clicking on the graphic below.
Linda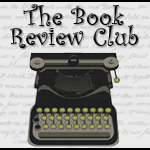 Click icon for more
book review blogs
@Barrie Summy
Review Disclaimer:
All books reviewed on this blog are either in the private collection of the blogger or were checked out of the library. None were provided free of charge for the purpose of soliciting an endorsement.